Animoka Studios is an animation production company with a decade-long experience, mainly specialized in the kids' entertainment industry, with a focus on internationally acclaimed tv-series.
Today, mission and core business of the studio are blended together within the high artistic and technological industry specialization, which allows Animoka to provide full coverage of all stages of development, production and post-production of any animation projects.
Technology on hand and creativity in the heart, the company aims to produce original and inspiring shows, combining passion, ideas and a talented team that every day tries to push the animation industry to the next level.
Thanks to the experience gained in the great journey which had Animoka co-producing the well-known 3D kids TV-series "Pat The Dog", at the moment multiple international animation projects are currently under production in the studio. Some of the sparkling ideas, projects and talents of Animoka are currently focused on a brand new 3D kids TV-series "Mumfie", currently on air, and two other projects which will be announced very soon!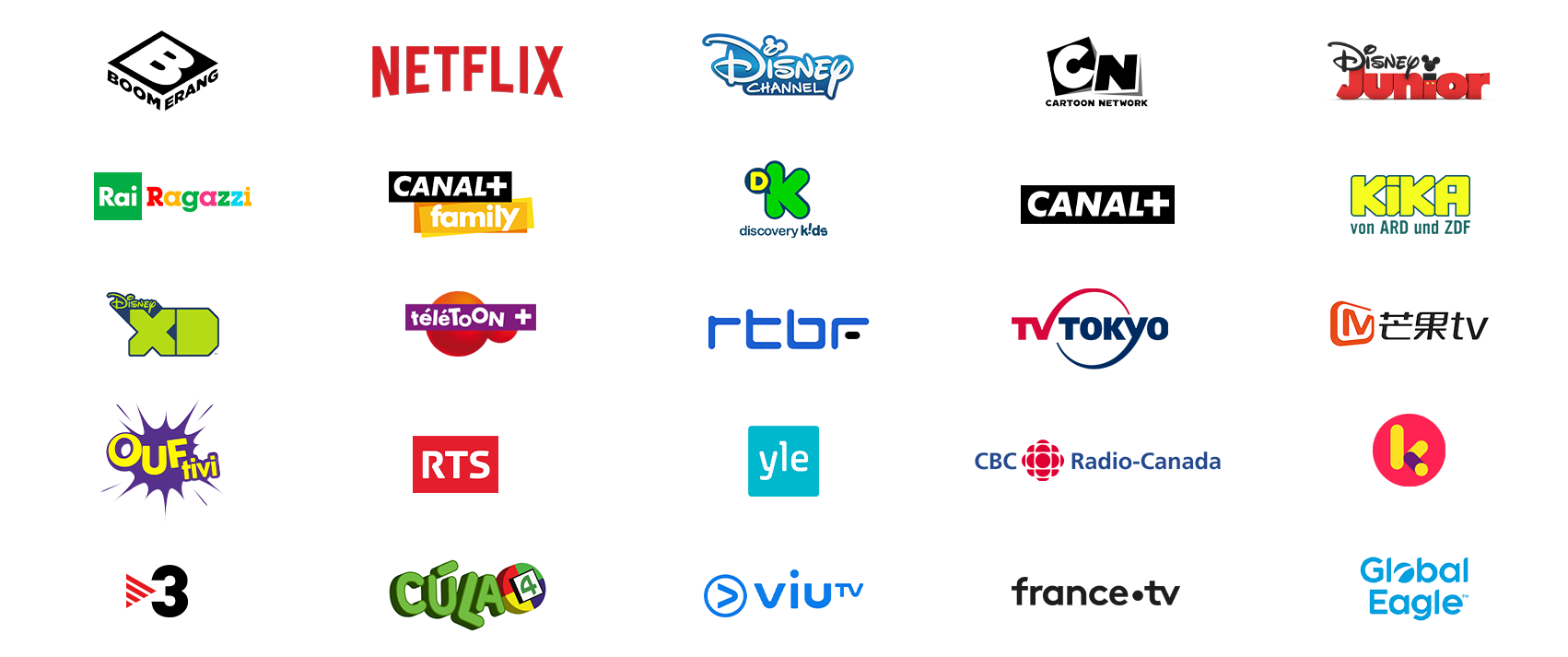 Animoka is looking forward to welcome new and old partners and is keen to discover other successful international products to come onboard with its expertise!
Delù, the five-and-a-half-year-old daughter of a well-known jungle hero raised by monkeys, moves to the city of Cityland with her beloved animal friends, and nothing will ever be the same!
Between city adventures, great explorations, the beginning of primary school and a lot of situation comedy, Delù, overwhelming, dashing, intelligent and rebellious, takes us with her in 26 fun episodes full of slapstick, action and good feelings.
copyright
© 2022 Animoka Studios, Nalu Animation
Mumfie is a preschool comedy series based on Britt Allcroft's Magic Adventures of Mumfie. Told with heart and humour, the brand-new series features the optimistic young elephant Mumfie, who along with his best friends, Pinkey the flying pig and Jelly Bean the colour-changing jellyfish, are the helpful heroes of this whimsical series. In the colorful island where they live, nothing is quite what it seems and no matter what challenges arise, no flop, failure or fiasco is unfixable for Mumfie and his friends!
copyright
© 2021 Animoka Studios, Zodiak Kids
The adventures of Pat and Lola never stop. Pat would do anything to save the day…he will always succeed and Lola will never find out how grateful she should be!
format
CG TV-Series | 63×7′, 4×22″, 10×1'30"
broadcasters
France TV, Disney, RAI, Turner,
RTBF, VRT Ketnet, Radio Canada,
Discovery Kids, Yle, TG4, Rts, Tv3…
and many more!
copyright
© 2019 Animoka Studios, Superprod
Broadcast in 185 nations all over the world
Best Television Program 2018
Pat is the little dog next door – the friend you dream of having! With his big snout, he doesn't look like much, but he is devoted and brave. Pat would do anything to save the day, overcoming the impossible with his improvised plans and canine genius. His missions are sometimes perilous, often surprising and, above all, constantly funny!
broadcasters
Canal +, RAI, Disney US, Turner, RTBF,
VRT Ketnet, Radio Canada,
Discovery Kids, Yle, TG4, Tv3…
and many more!
copyright
© 2017 Animoka Studios, Superprod,
Canal +, RTBF , VRT
Broadcast in 185 nations all over the world
Best Television Program 2018
With his big heart, three eager companions and an old mill teeming with incredible inventions, Calimero sets off on wild adventures to put right all those things in life that are just not fair.
copyright
© Pagot, Gaumont Animation, Studio
Campedelli, TV Tokyo, Kodansha, Calidra
Four children learn how to cook from their Grandma Trulli's cookbook from the past. But every time evil Copperpot tries to steal the book and our four children must stop him with the magical power from their wands.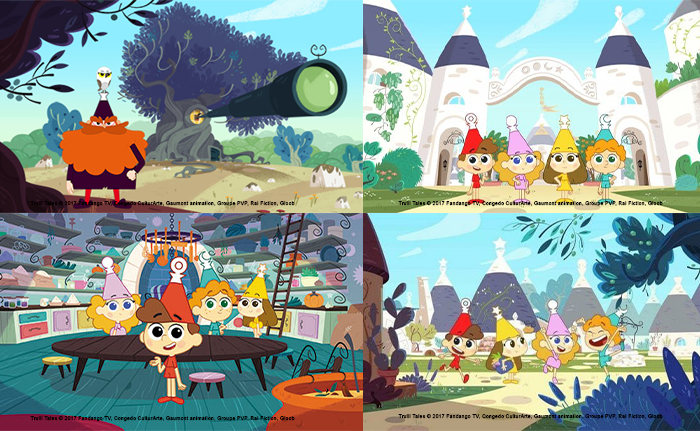 copyright
© Fandango Tv, Congedo CulturArte,
Gaumont animation, Groupe PVP,
Rai Fiction, Gloob
Blacky, a black sheep, is the terror of the farm. And she is obsessed with going to the Moon. Kanuto, the sheepdog, gets tangled up in her plans. They get swept away in an adventure where they meet an opera-singing cow, a fashion designer wolf, illegal sewing spiders, and a peculiar pack of dogs, the 'Pastrinos', who have a rocket ready to launch.
copyright
© Baleuko, Lumiq Studio, Art Mell